• Inspiration • Team Inspiration • Tutorials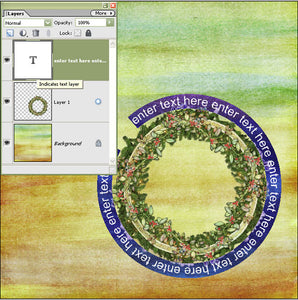 Hi everyone! Time for a text path tutorial with ideas from our creative team (layouts at end of post).  Our Creative Text Paths 1 are available for Photoshop/Elements (psd format), as well as Paint Shop Pro X2 or higher (pspimage format), and help you whip up creative word art in a flash (the rest of our Creative Text Paths are only compatible with PS/PSE). I've written two step-by-step tutorials below...one for PS/PSE users and one for Paint Shop Pro users.   The rest of our Creative Text Paths are compatible with Adobe Photoshop and PS Elements but not Paint Shop...
---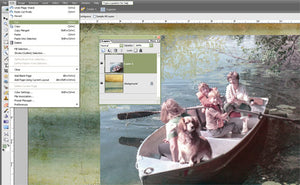 Now on to the Perspective Tutorial I promised Friday! You may want to refer back to that post for key elements in a successful perspective layout. Here, again, is the finished layoutSupplies: Off the Beaten Path Papers 2, Destination Page Pak, Nature's Sketchbook Elements 3 - Think Spring,, Water Tiles AlphaSet; Font: Times New Roman This page uses a scanned image from 1971 of my husband's family at their lake cabin. Every time I talk about scanning I make a reminder to be sure to scan images in at a very high resolution, as most scanners default to 200 dpi....
---
• Products • Sales • Tutorials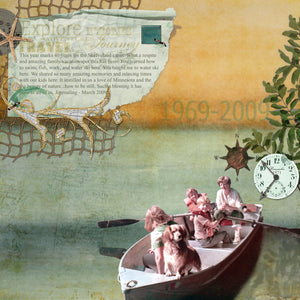 Happy Friday, everyone! Lots of info to share today and some fun inspiration from the team. First off, it's time for an April blog coupon. Get $5 off any purchase of $20 or more in our shop with coupon code: APR5. Coupon expires April 30, 2009 (enter code during checkout process). Plus, all CDs (Training and Simply Digital graphic CDs) on sale for the month of April.         This week's team challenge was to create perspective layouts. What are perpective layouts? They are pages that evoke a 3D feel to them, either partially or entirely. It's all...
---
• Altered Art • Art Journal • Hybrid • Nature • Nature's Sketchbook • Somerset Memories • Tutorials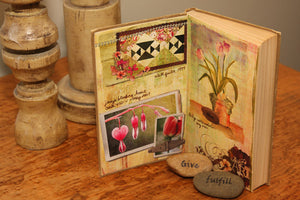 Hi...Beth here for some altered art fun! A few months ago Michelle and I created some Nature Sketchbooks for her Digital Workshop article in Somerset Memories. The Feb/Mar 2009 issue shares how Michelle creates a digital nature sketchbook, and the upcoming Apr/May 2009 issue will show her process of making an altered book using digital sketchbook pages and an old book (shown below). Can't wait for this issue!     As a base for my sketchbook below, I used the cardboard envelopes you get your photos in from a photo lab (that would otherwise go in the recycle bin). Cheap! See our Sketchbook gallery...
---
• Photography • Tutorials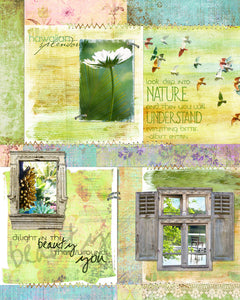 The CottageArts.net team is so excited to share our blog with you!!! Thanks for being on the digital journey with us these past six years...it's our hope this blog will be another fun tool for us to share our art and photography with you, and get to know you better in the process. Since quilting was a past love of mine, I've always wanted to make a digital collage "quilt" and thought I'd share one I recently made. With digital stitching and Adobe Photoshop (or Photoshop Elements/Corel Paint Shop Pro) it is very easy to "piece" together. My photography trip...