• Adobe Photoshop • Photography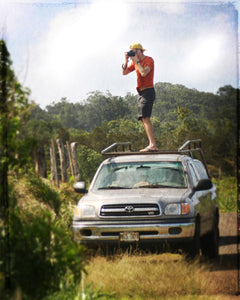 Accomplished photographer and friend, Jonathan Kingston, just released a fabulous training DVD at Software Cinema for Adobe Photoshop CS4, Photoshop CS4 Basics & Beyond, geared especially for photographers. He's offering our readers four full-length free videos from the DVD so you can see his teaching style and content, as well as a coupon code off the regular price. See end of post for links to the free videos and coupon code. I met Jonathan two years ago at a photography seminar in Molokai, Rekindling the Creative Spirit, where I assisted teaching PC users. Jonathan was the Mac, Photoshop, and Lightroom...
---
• Nature • New Products • Photo Art Blends • Photography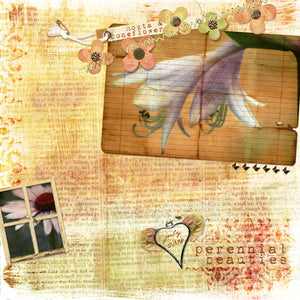 The second in a series of Photo Art Blends is ready in our shop...I think I had even more fun with this set! They are sized at 3888x2592 pixels (about 13x9 at 300dpi - 6x4 aspect ratio). Pak consists of 16 JPG format photo art blends, some in grayscale and some in sepia and cross processing hues. Also included is a link to a new tutorial using blends from this set (in the Tutorial Link and Terms.txt document in the zip file). Five sample images are included in the tutorial with the settings I used to achieve each one's effects....
---
• Coupon • Nature's Sketchbook • New Products • Photo Art Blends • Photography • Sales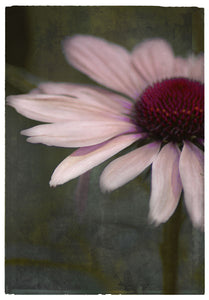 Thought it was time for a coupon code...for the month of March, get an extra 10% off total purchases in our shop (on sale or regular price) using coupon code, dstds, during checkout. And, below is a new image created with the next set of Photo Art Blends coming in the store Thursday, March 4. As you can see, I'm thinking spring!
---
• Photography • Tutorials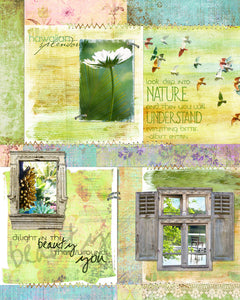 The CottageArts.net team is so excited to share our blog with you!!! Thanks for being on the digital journey with us these past six years...it's our hope this blog will be another fun tool for us to share our art and photography with you, and get to know you better in the process. Since quilting was a past love of mine, I've always wanted to make a digital collage "quilt" and thought I'd share one I recently made. With digital stitching and Adobe Photoshop (or Photoshop Elements/Corel Paint Shop Pro) it is very easy to "piece" together. My photography trip...