Hi everyone! Sorry the blog has been quiet....we're busy getting ready for our 6th birthday celebration starting Wednesday with six days of fun!
Rachel had prom last weekend and we had a blast getting her ready and shooting a bunch of images. Yesterday she and I created a few layouts and thought I'd share two of them with you. They are variations of perspective pages, giving off the feeling of being "in" the page. The first mimics a bedroom wall using paper that looks like wallpaper and has a window frame showcasing a photo of her swinging at our lake cabin. The shadows on the shelf and of the shelf really work to give a 3D feel. See how the shadows of the camera and frame change directions when they hit the "wall"?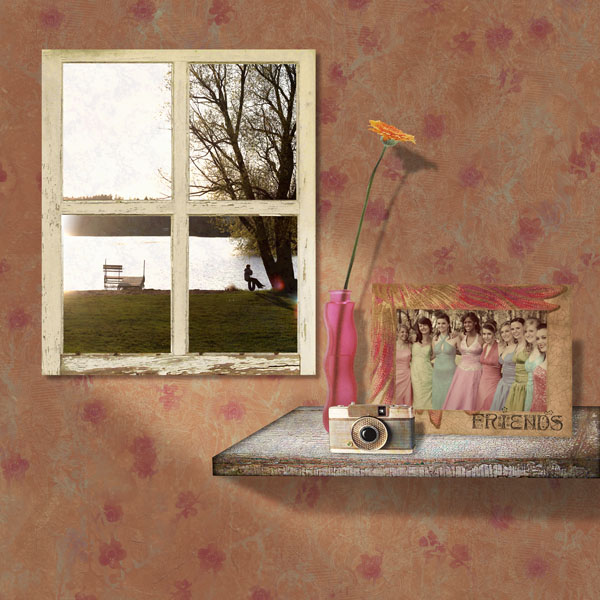 michelle shefveland. supplies here
For the second page, Rachel blended an image I took on the train tracks into one of our Off the Beaten Path scenic papers. She first extracted and copied her and her date onto another layer, blended the original image into the background using Multiply blend mode, and used Hard Light on the top cutout layer at 60% opacity.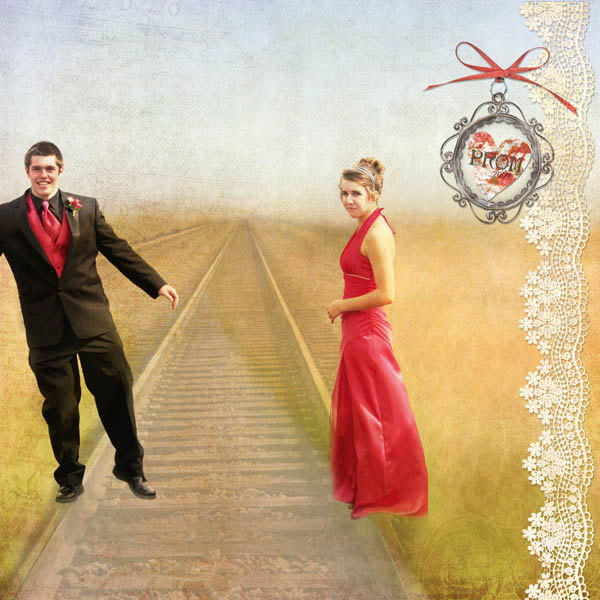 rachel shefveland. supplies here
Melinda Ver Meer's nephew also had prom last weekend and her storybook page of the cute couple just draws you in to want to see every little detail. The colors are so dreamy...love it! Her beautifully executed extraction and shadow of the couple are two elements that make the page so believable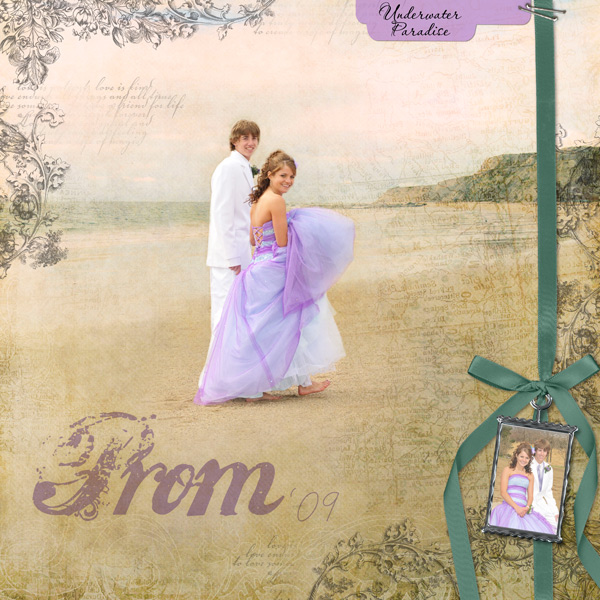 melinda ver meer. supplies here
To see two tutorials on the blog for creating perspective pages, go here and here.
We'll be back later this week with lots of inspiration, free stuff, new products, and specials! Michelle