• Altered Art • Art Journal • Hybrid • Nature • Nature's Sketchbook • Somerset Memories • Tutorials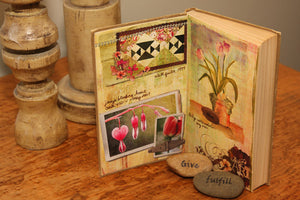 Hi...Beth here for some altered art fun! A few months ago Michelle and I created some Nature Sketchbooks for her Digital Workshop article in Somerset Memories. The Feb/Mar 2009 issue shares how Michelle creates a digital nature sketchbook, and the upcoming Apr/May 2009 issue will show her process of making an altered book using digital sketchbook pages and an old book (shown below). Can't wait for this issue!     As a base for my sketchbook below, I used the cardboard envelopes you get your photos in from a photo lab (that would otherwise go in the recycle bin). Cheap! See our Sketchbook gallery...
---
• Coupon • Nature's Sketchbook • New Products • Photo Art Blends • Photography • Sales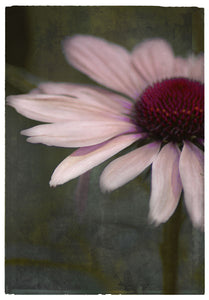 Thought it was time for a coupon code...for the month of March, get an extra 10% off total purchases in our shop (on sale or regular price) using coupon code, dstds, during checkout. And, below is a new image created with the next set of Photo Art Blends coming in the store Thursday, March 4. As you can see, I'm thinking spring!