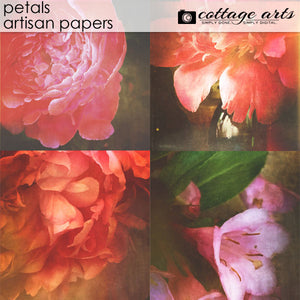 We're excited to share our new product line, Artisan Papers, which include painterly 12x12 papers for art journaling, wall art, card making, etc. Here are three collections and some wall art created using them for some fun inspiration. I especially like to add a quote from our Scrap.Words series and print for a quick gift!     See our team gallery for each layout's details. Happy creating! Michelle and team
---
• Freebie • New Products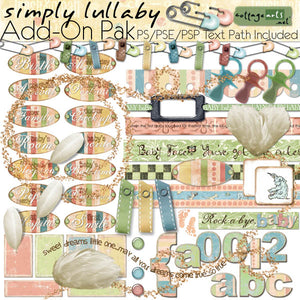 Time for a fun freebie, which coordinates with our new Simply Lullaby Add-On Pak and Simply Lullaby Page Pak.  The free download (see end of this post) comes with cross stitches, metal crib charms, and a row of paper pierced holes. And, our all our new products, word art, and CDs are ON SALE Friday morning thru Thursday, April 30th. Happy Creating! Michelle  
---
• Nature • New Products • Photo Art Blends • Photography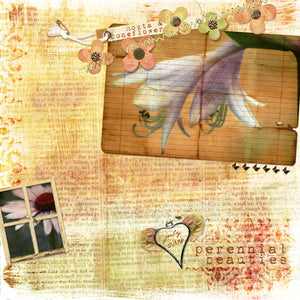 The second in a series of Photo Art Blends is ready in our shop...I think I had even more fun with this set! They are sized at 3888x2592 pixels (about 13x9 at 300dpi - 6x4 aspect ratio). Pak consists of 16 JPG format photo art blends, some in grayscale and some in sepia and cross processing hues. Also included is a link to a new tutorial using blends from this set (in the Tutorial Link and Terms.txt document in the zip file). Five sample images are included in the tutorial with the settings I used to achieve each one's effects....
---
• Coupon • Nature's Sketchbook • New Products • Photo Art Blends • Photography • Sales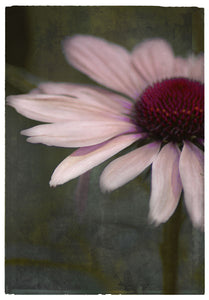 Thought it was time for a coupon code...for the month of March, get an extra 10% off total purchases in our shop (on sale or regular price) using coupon code, dstds, during checkout. And, below is a new image created with the next set of Photo Art Blends coming in the store Thursday, March 4. As you can see, I'm thinking spring!